The pandemic has shown that the Australian people and businesses can overcome the toughest of times and contribute to their community. Australians have proven as large-hearted as ever, even in the most adverse conditions. Gerald Slaven is dedicated to continuing our tradition of giving back to the community. Our commitment is as firm as ever to the growth and development of local communities. We collaborate with charity and government groups, as well as local stakeholders. Over the years, the dealership is proud to have been involved in and supporting a variety of local charities and organisations, including the following:
Soldier on
Gerald Slaven has generously donated a full-time vehicle to Soldier On each year since 2016. The vehicle is a significant donation for this progressive organisation working to secure the futures for all those who have served and continue serving our Nation in the Australian Defence Forces. Further supporting Soldier On, in 2017, Dealer Principal Nathan Hayes participated as a rider in their annual Pollie Pedal and sponsored the drinks cart at the charity's 2020 Vet-Am. The dealership also offers a considerable new car purchase discount to all current and former ADF personnel.
---
Convoy for Cancer
The Convoy for Cancer is part of the fundraising efforts of the Cancer Support Group and is held every year in Canberra where hundreds of trucks and Bikes form a convoy Kilometres long with the shared goal of raising much needed funds for Cancer research. Gerald Slaven has been the major sponsor of the entertainment stage for Convoy for Cancer since 2015.
The dealership has also made significant donations for the 'lead bike' sponsorship each year.
---
Kids with Cancer
Gerald Slaven is a proud supporter of the work of Kids with Cancer Foundation, raising funds to support children affected by cancer and their families.
---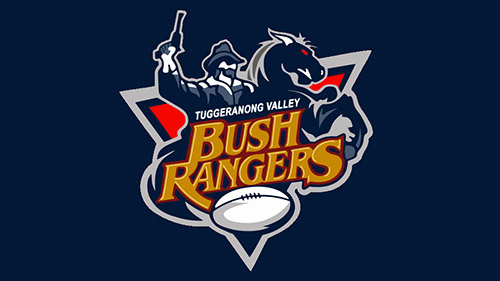 Tuggeranong Rangers
Gerald Slaven believes the sponsorship of grass-level sports is an essential part of our community and as such, has been one of the major sponsors of this Rugby League Club since 2015.
---
Carers Act
Carers ACT offers a variety of supports and services to nourish, connect, and empower carers, including short-term replacement care, counselling, educational programmes, social and therapeutic activities, and advocacy. During the prolonged lockdown, carers experienced several challenges acquiring essential services and basic supplies, and service failures made it more difficult for carers to step up and fill the hole. Carers faced additional burdens during COVID because it increased their isolation, exhausted their resources, increased their worry, and negatively impacted their general health. We believe that there is still more work to be done now and, in the years, ahead to assist carers in their caring journeys and enable them to attain their best potential as we navigate the pandemic's difficulties. The long-term benefits of aiding carers have a significant impact on the well-being of our community and will have a significant effect on each of our lives.
Gerald Slaven is proud to be a sponsor for the Carers ACT Annual Charity Bowls Day 2022! Visit Carers ACT – Charity Bowling Day to learn how you can support this noble cause to ensure our carers are cared for during this very tough time.
---
---